Bubba
In Loving Memory Of Our
"BUBBA"
He Was
Our
Teacher
Spirit Guide
Protector
Best Friend
Helper
Buddy
We Miss
His
Happy Face
His
Happy Barks
His
Enthusiasm
His
Love
His Memory will Remain
FOREVER IN OUR HEARTS
"BUBBA"
September 21, 1986 - October 19, 1998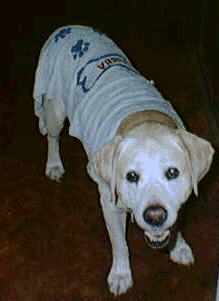 Hello, my name is Bubba. Here I am relaxing on a hot summer day.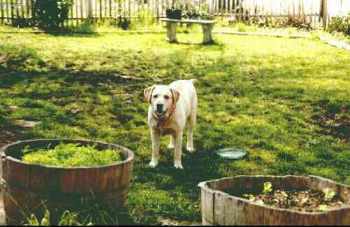 Here I am patiently waiting for someone to play my favorite game (Frisbee) with me.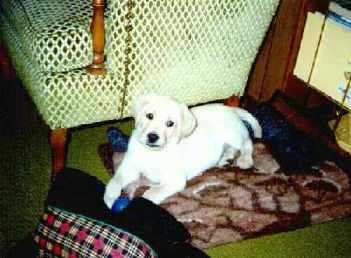 Here I am when I was just a baby. (Yes, I'm still just a cute as I was here!)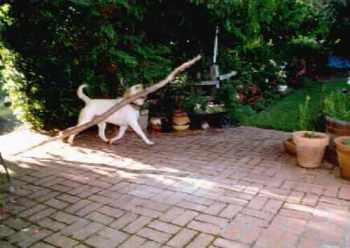 As you can see, I'm a workin' boy. (No job too big!)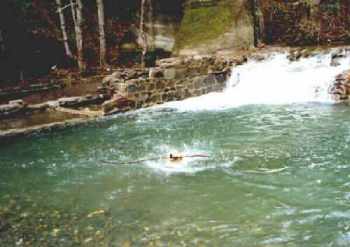 No stick gets away from me!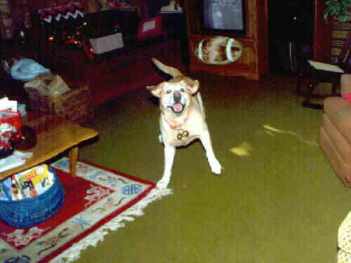 I like to play football too!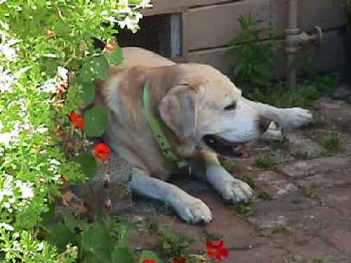 Here I am being "guard boy". Keeping an eye on the back yard.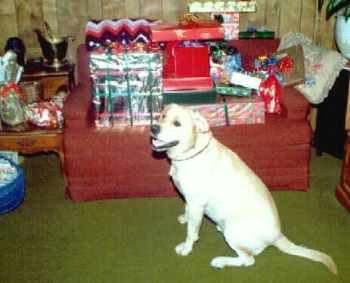 Christmas is my favorite time of year. Here is a picture of me getting ready to open my Christmas presents.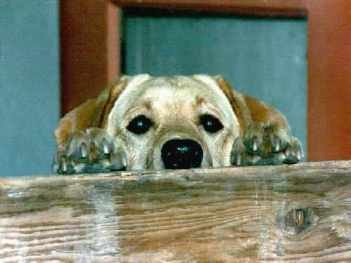 I can see you ! ! !